IPPS Europe Conference 2023 - It's All About the Roots!
SAVE THE DATE

The IPPS Europe 2023 Conference 'It's All About the Roots!' is taking place from 11-13 October 2023 in Scandinavia (Denmark & Sweden).
Book your tickets HERE!
Click here and send us a mail if you would like to receive our Conference Newsletter
6 PACK AWARD
The IPPS Europe 6-pack award gives 6 'new to the industry' horticulturists the chance to attend the IPPS European Region Annual conference, free of charge, taking place this year in Scandinavia, Køge, Denmark.
This year's conference titled "It's All About the Roots!" takes place from Wednesday 11 – Friday 13 October 2023 at the Hotel Comwell Køge Strand.
The award is open to anyone who is 'relatively new' to working in commercial ornamental horticulture or is currently studying to enter the industry. Up to six places are available, and IPPS Europe will cover all hotel and conference fees, plus contribute to travel costs. During the conference, one 6-packer will be chosen, following a short informal interview, to take part in the IPPS International Exchange scheme, giving them the opportunity to attend the annual conference in the Southern region of North America in 2024.
Find out more HERE

This year's conference is kindly sponsored by: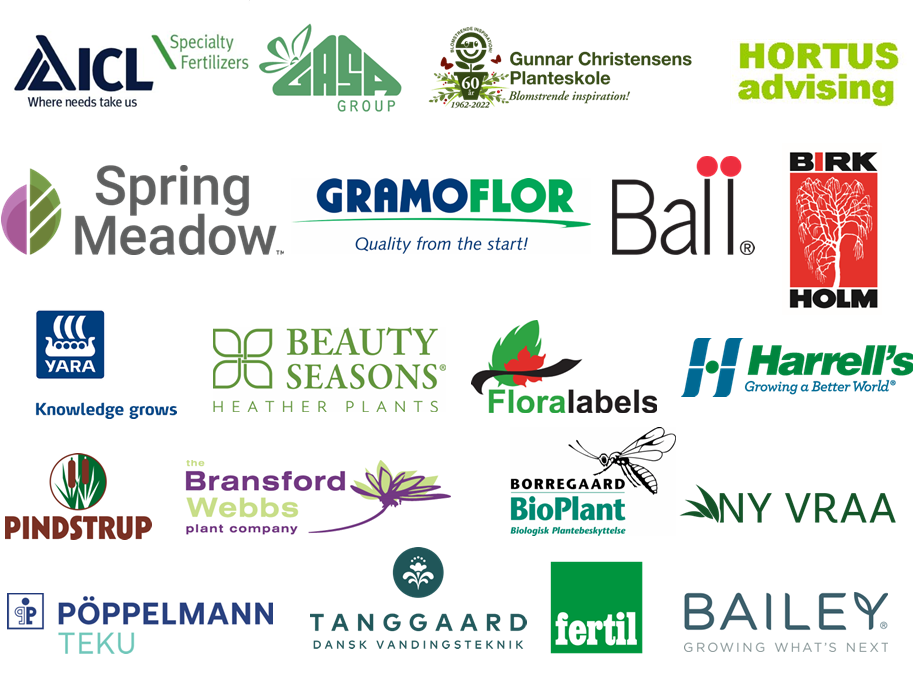 IPPS Europe Conference 2023 Leaflet