IPPS Europe: Obituary - Paul Howling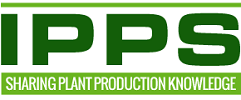 It was with great sadness to hear of the sudden passing in 2020 of Paul Howling, a keen and long-serving member of IPPS.
In 1986 Paul started working in the industry at what was then Howard & Kooij Nurseries, becoming Howard Nurseries in 1998, where he got his 25-year presentation in 2011. He soon became Head of Field Production, that is Open Ground. With his knowledge he was involved with new progressions e.g. herbicides in the early 1990s, nomenclature, compost tea to mention a few. Paul also represented the nursery on national nursery production discussion groups and visits to other nurseries.
Paul became a proficient photographer building up a Howard's library which he used in compiling the annual catalogue. These were more recently made use of on plant labels.
His out of work interests were very wide and not known to many. Paul became very knowledgeable about butterflies and did annual surveys locally which he forwarded with statistics to the county survey. A similar survey he contributed to was the Hedge Survey.
Paul followed many sports, played tennis and was groundsman at Wortham Tennis Club. He attended a Cricket Test Match each summer. He was a supporter of Ipswich Town and often recalled their glory days, especially when Norwich City were struggling! He was also keen to attend The London Olympics.
Paul's organising abilities, commitment, and fastidious approach was also used well in other out of work interests.
He became the Stewarding Coordinator/Trainer of Diss Corn Hall. In December 2021 Paul's family, in his memory, donated a defibrillator and funds for Steward training to the Corn Hall. He was active in the local branch of the Liberal Democrat Party.
These wide-ranging interests above would more than fill most people's lives, but Paul being Paul took on an allotment. It would have been quite a challenge to most, badly infested with Mares Tail, he, with his approach got it round producing good crops and took another on!