Awards
Member Log In
Access our library of articles, videos and proceedings for members only.
6 Pack Award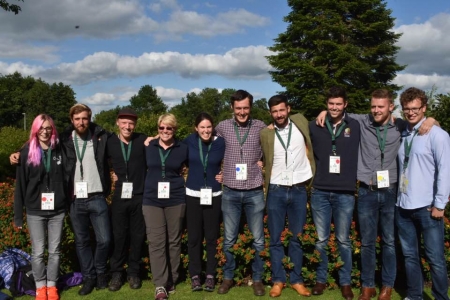 IPPS EUROPEAN REGION OFFERS SPONSORED PLACES FOR HORTICULTURISTS AT 2018 CONFERENCE 'BUILT TO ADAPT, IN BREDA, NETHERLANDS
The IPPS 6-Packer award, gives six 'new to the industry' horticulturalists the chance to attend the IPPS European Region Annual Conference free of charge.

This year's conference, named 'Built to Adapt' will be held on 10-12th October 2018.
The two-and-a-half-day programme includes presentations and discussions led by growers and experts in nursery technology and innovation alongside visits to nurseries and other businesses to see how some of the ideas being discussed are put into practice. This includes visits to leading nurseries such as Florensis BV, one of the largest plug producers in the world and Special Plant Zundert, an innovative grower specialising in Green Tea production.

Ben Gregory, IPPS European Region Vice President said: 'This is a fantastic opportunity for young horticulturists to meet with other growers, hear about the latest practices and innovations from industry experts and visit different nurseries and other businesses to see these ideas being successfully used".

The award is open to anyone who is 'relatively new' to working in commercial ornamental horticulture or is currently studying to enter the industry. IPPS European Region will cover all board, lodging and conference fees plus contribute to travel costs. Up to six places are available and one of the lucky winners will also be selected to take part in the IPPS International Exchange scheme which will give them the opportunity to travel to one of the other IPPS Regions to attend its conference.
'The opportunities opened up by this award have already inspired dozens of young horticulturists. Invaluable contacts in the industry throughout Europe are made, and access opened to visit nurseries, gardens, research centres and even zoos! I encourage anyone looking for direction for their future in horticulture to apply" said Ben. "We are looking forward to welcoming this year's successful candidates in Breda and wish those who enter the best of luck"

Further information and returning application forms please send to admin@ippseurope.org